Over 20 properties on St Anthony's Road in Walker have benefitted from the installation of the Quickbase engineered foundation system to enable the rapid construction of kitchen extensions as part of a wider scheme of improvements. The project involved the installation of load bearing Shire Piles to pre- determined positions and the installation of a Quickbase foundation system connected at each pile position via an adjustable pile head.
Ideal for projects where access is restricted and ground conditions are generally unfavourable, the modular Quickbase system is a clean and effective solution that affords significant time and cost saving benefits over mass concrete foundations. In many cases, the properties can remain occupied during the works.Typically, seven Shire Piles were installed per single property and a total of 12 piles required for each double adjoining property in locations specified on layout drawings prepared for each individual property or pair, taking into account the location of drainage systems and water pipes.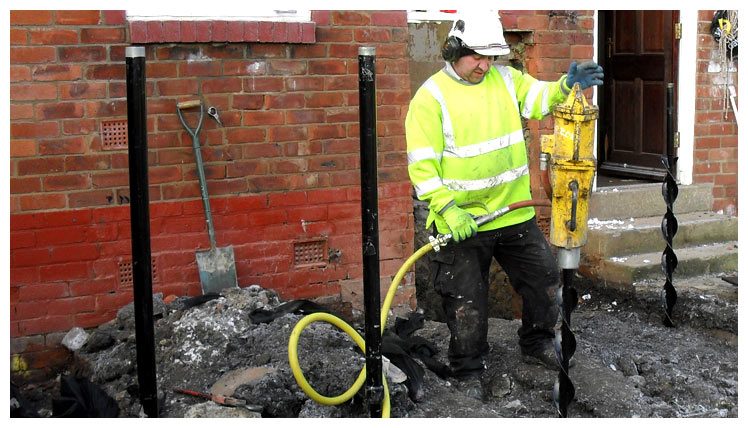 Helical piles (Shire Stabilisers) are driven using a portable pneumatic post driver. The helical head sizes are manufactured in various lengths with varying 'fin' sizes to suit most soil types
Measuring the drive speed of each pile over 100mm increments, the team were able to accurately determine, with the aid of full calculations based on ground conditions and safety factors, that each unit could achieve the required 40kN to carry the load of the new mono pitched single storey kitchen extensions.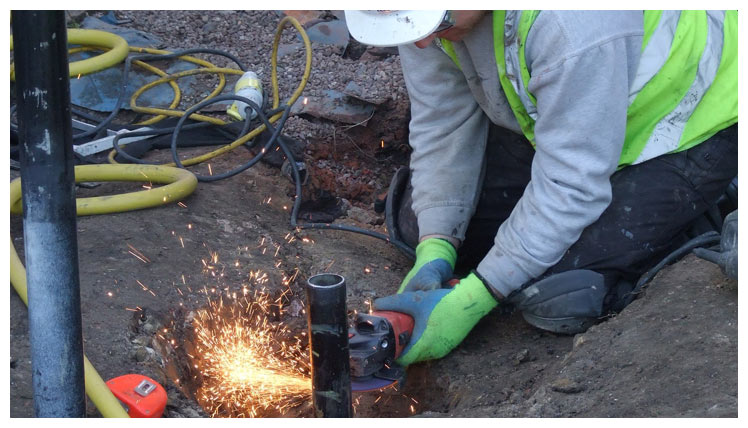 The helical section and extension tubes are driven to the required depth. Once the calculated load criteria has been achieved, the surplus is cut off.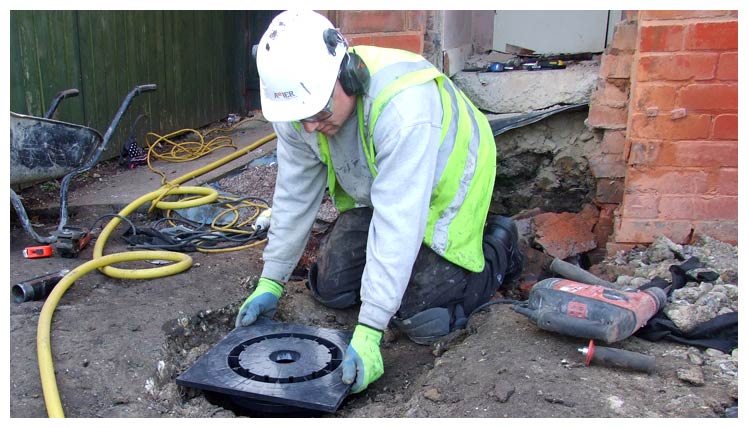 Fully adjustable pile caps using a ball and socket principal are fixed onto each pile.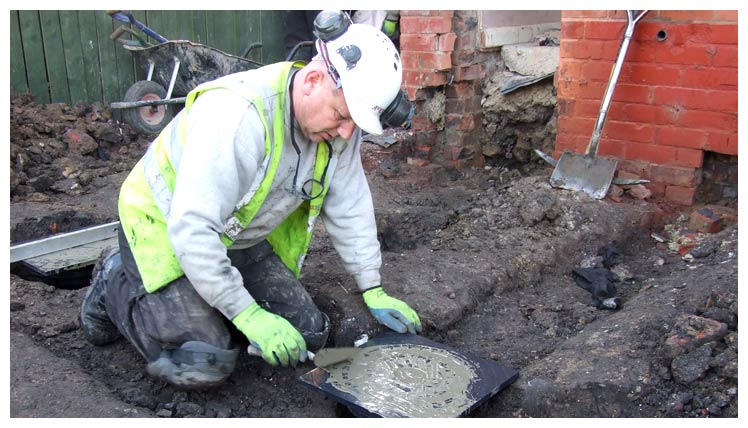 Non-shrink grout and steel reinforcement are introduced to add considerable lateral strength to the pile lead section and extension tubes.
The quickbase systems were designed and manufactured off-site then delivered to St Anthony's road via our warehouse. Once on site, the lightweight component parts of the system were easily transported to the rear of the properties for fixing.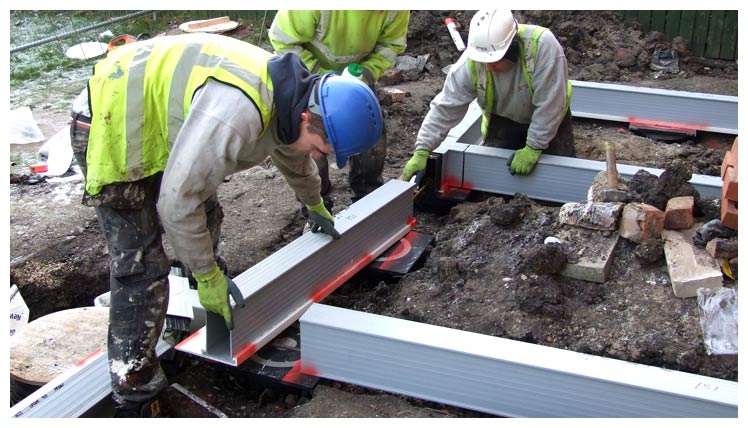 The Quickbase kit is set-up and the component parts are fixed together. Steel reinforcement is placed inside the hollow sections and non-shrink grout is poured into the beams via in injection ports.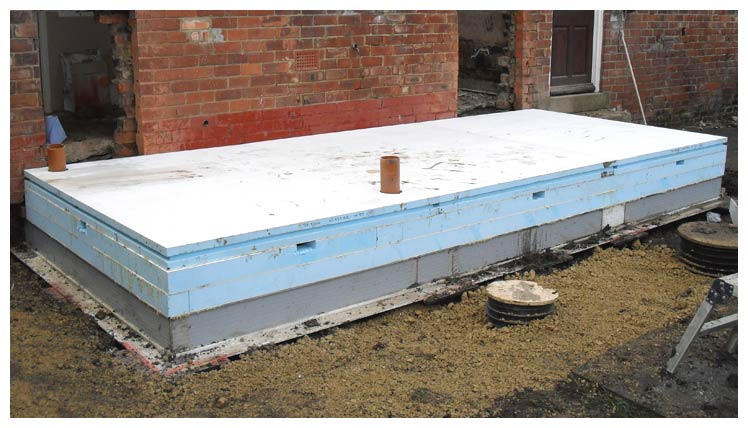 A pre-manufactured insulated floor is assembled in-situ and glued together to form a rigid slab.
The brickwork which forms the outer-leaf is built directly off the beam projection.
Using the Quickbase system we were able to complete each modular foundation with minimal disturbance in under two days leaving the properties immediately available for the construction of brickwork and blockwork by the main contractor. A leveling screed was subsequently applied to accommodate existing ground levels within the property.