With the ability to undertake a comprehensive range of tests to properly diagnose the cause and extent of concrete failure, we can offer a number of structural concrete repair and protection solutions to include the use of lightweight concrete repair mortars, high strength repair mortars, rapid strength concretes for the injection of cracks.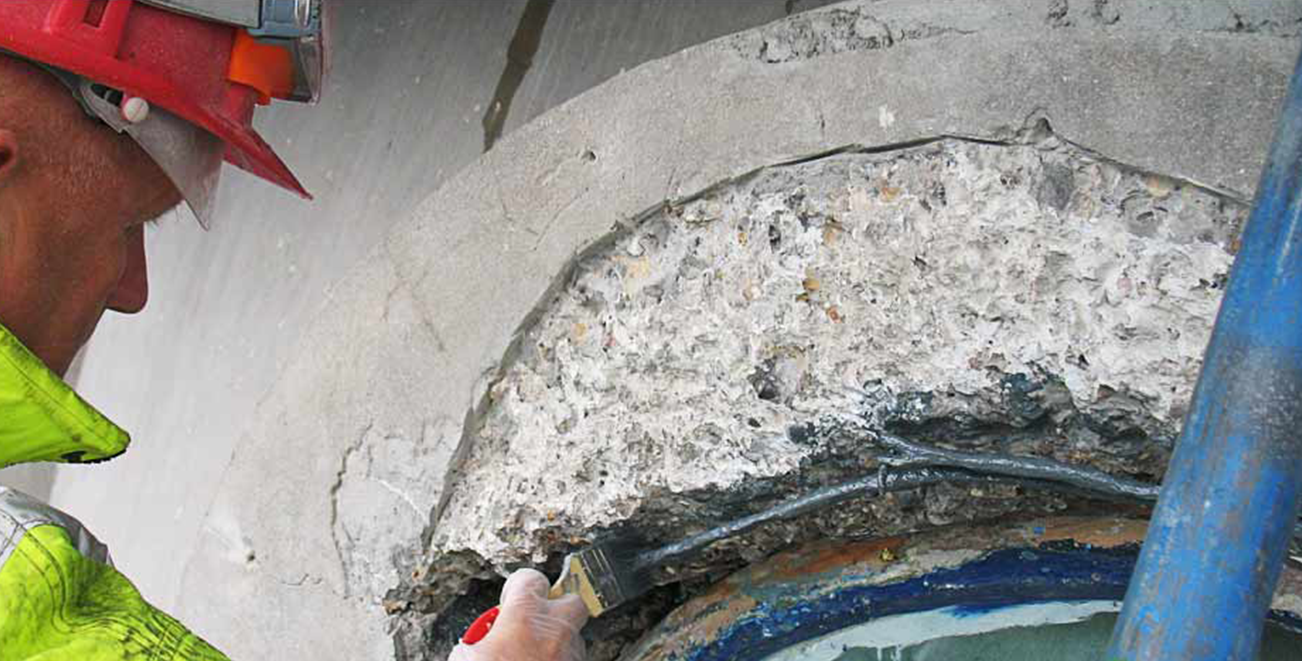 St Astier are approved contractors for all of the major concrete repair materials and systems manufacturers. Not only can we respond to concrete repair tenders with pre-determined repair specifications but we can also carry out detailed site investigations to determine the most appropriate systems to address the cause of failure and meet the desired life expectancy of repairs. We specialise in: the repair and protection of steel reinforcement using epoxy coatings; cathodic protection; resin injection and bonding; specialist mortar repairs, expansion joint repair and structural concrete waterproofing.
As part of a system of concrete repairs, specific repair products can be combined to not only overcome the initial cause of concrete failure but to also increase the expected life-span and to enhance the structure's appearance. Specialist concrete coatings such as anti-carbonation paint or elastomeric coatings, waterproof and flexi-coatings can be applied to great effect.