Retaining Wall Slope Stabalisation.
St Astier are approved installers of the Vulcan range of products by Anchors Systems International. These provide fast, effective solutions for Slope and Retaining Wall Stabilisation, often in very challenging environments.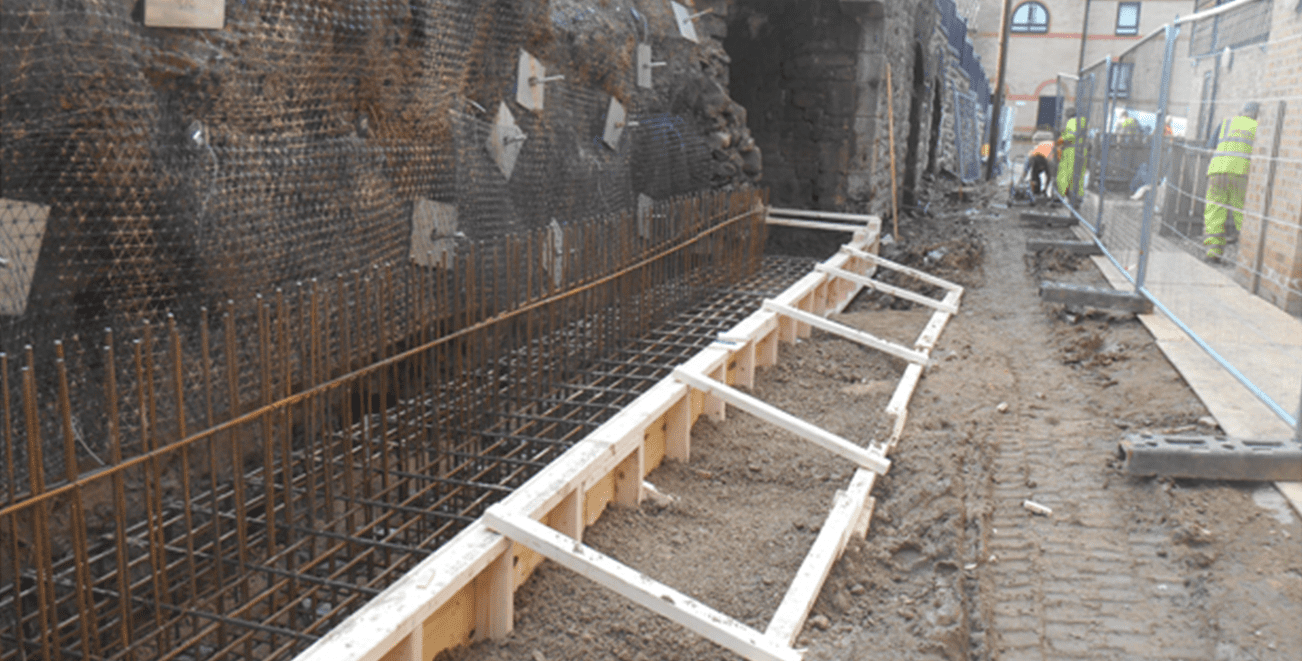 The installation of Vulcan Anchors requires St Astier's installation teams to be experienced in working in difficult environments, using skills such as diamond drilling and operating heavy plant.
The installation of Vulcan Anchors is a rapid form of providing structural stability as the anchors are driven, loaded and locked in one operation .
Anchors are generally installed using an excavator however on sites where access is restricted, hand-held equipment can used. Test anchors at pre-design stage can be easily installed often without the need for the full installation set-up, expediting the entire design stage.
Correct diagnosis and repair
When a problem is identified by a client or their agent, St Astier will visit site, often with a Structural Engineer from Anchor Systems to assess the issues and begin to identify the cause of the failure whilst considering repair options and collating initial costs.
The installation can be fully designed and indemnified by Anchor Systems International and their associated Geotechnical Engineers.
The Vulcan Anchors can be designed to achieve load capacities up to 350kN per anchor and so by undertaking a simple test anchor installation a configuration of the layout can be plotted and by strategically setting out the anchor positions, accurate estimates can be provided.
Commonly used for slope stabilisation as grout is not required, results are quickly established, and the negative impact on the environment is greatly reduced, Anchors which do not achieve the designed loads can be immediately replaced, reducing delays to the program.
When used to support leaning retaining walls, Heritage approved pattress plates can be used or if the finished installation must be more discreet, the ends of the Anchors can be grouted by using the Combi-Tec version.
The Vulcan Anchor range has many applications and huge benefits. Used in the Rail and Highways industry, canals and waterways as well as a simple solution for tethering trees and marquees, the systems are very quick, clean, prove-able and offer immediate stability.