St Astier have a wealth of Masonry Restoration experience of working on Historic Structures and a level of understanding in regards to the appreciation of using traditional techniques, tools and materials.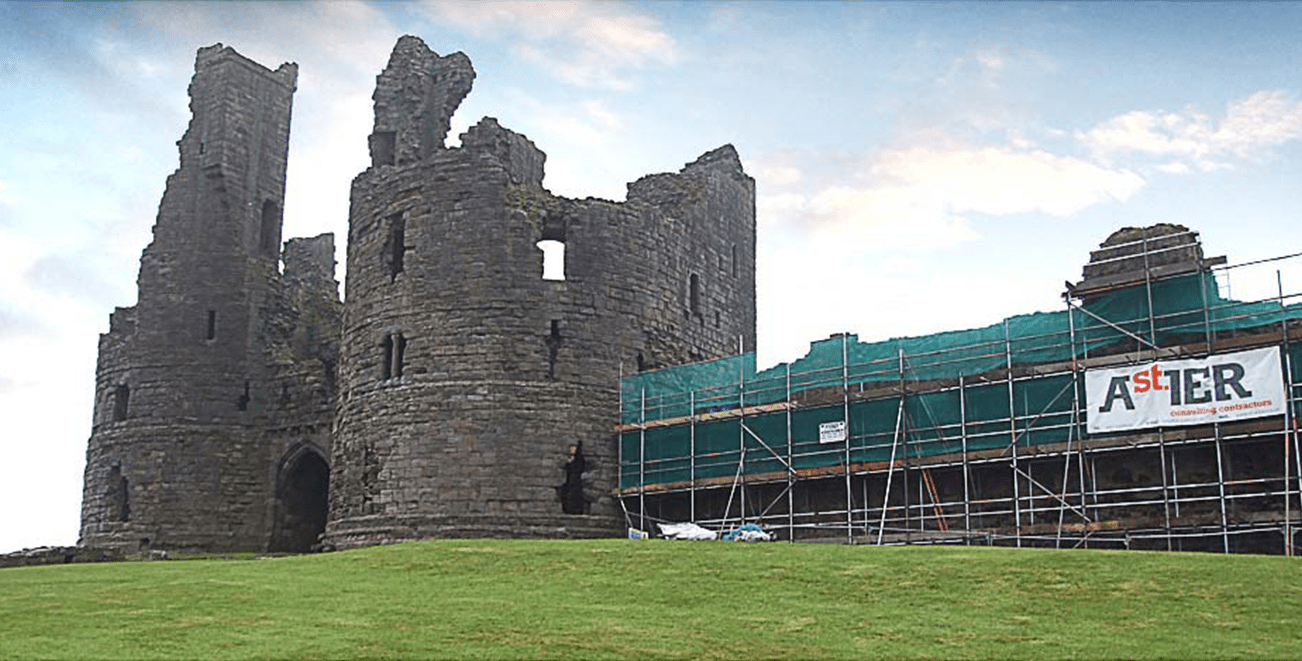 Usually stripped of their defences against the elements, masonry ruins are nevertheless of great value as a record of the past. By their very nature, they are especially vulnerable to further failure – sometimes compounded by a lack of periodic maintenance and irregular observation as a result of their often remote location. We understand the special challenges of conserving masonry ruins and have a skillset that extends beyond traditional stonemasonry to the careful taking down, painstaking recording, repair and reinstatement of masonry ruins taking into account the wildlife, flora and fauna unique to each ruin.
Caring for Masonry Structures
The care of masonry ruins can present a series of complex conservation problems from difficult ground conditions and access restrictions to multifaceted environmental considerations. Indeed, masonry ruins cannot be considered in isolation to their location, instead works to repair or conserve the ruined structure must be considered in the context of the wider environment. Whether dealing with a partial collapse, leaning walls, failing structural elements, the removal of tree roots, simple re-pointing or re-capping of wall tops we work in conjunction with a number of specialists to ensure that essential works are carried out sympathetically and with minimum intervention.
Whatever the circumstances you face you can be confident in the knowledge that you'll be dealing with our in-house team who have completed master classes in Masonry Ruins Conservation at the world famous West Dean College.