As a general rule, St Astier focus on structures which suffer from water ingress as opposed to dampness. Our in-house expertise and the range of specialist products available to us as approved installers of Koster and Delta Membranes Waterproofing solutions enabling us to tackle projects which require expert skills and knowledge to specify and apply the correct materials.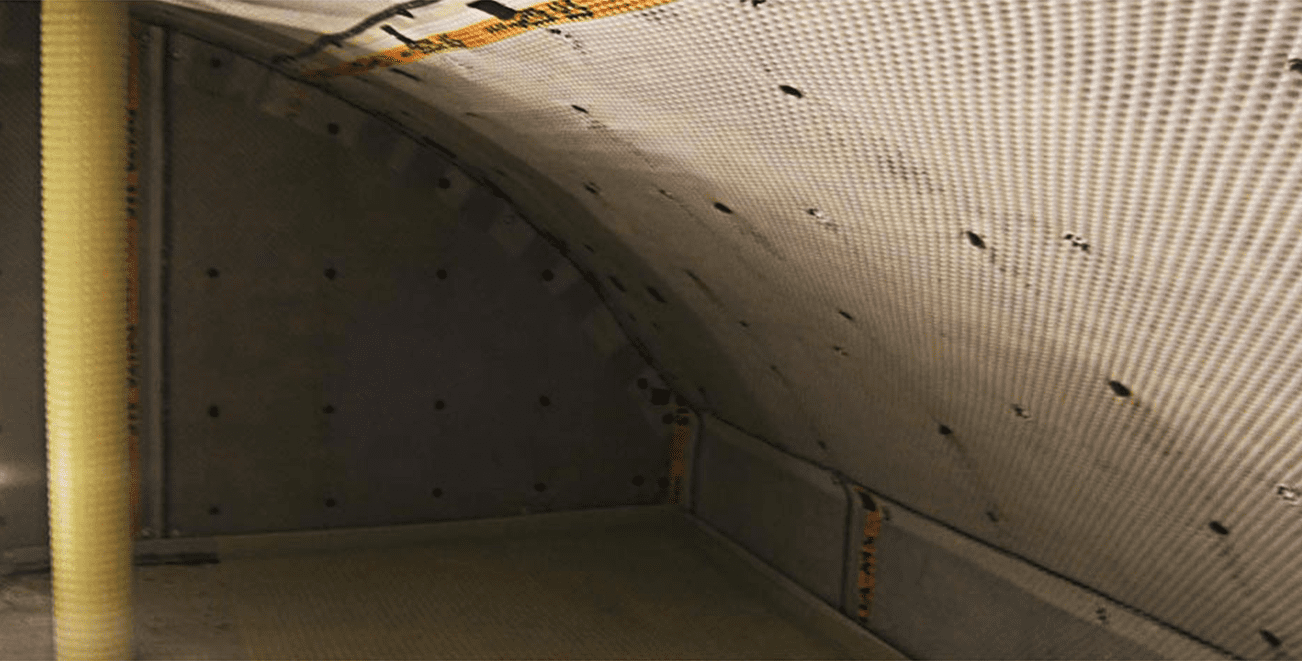 Water ingress or egress can cause major problems to many structures. For example, reinforced concrete walls, culverts or tanks with failed joints or cracks will see accelerated corrosion to the reinforcement. Simply repairing the concrete without addressing the cause is obviously not cost effective and often knowing how to prevent the leak is not always straight forward. St Astier can diagnose the cause and offer a solution. The solution may include injecting Acrylic or Polyurethane Resin for example, and as approved applicators of Koster products we have the facility to jointly find the most effective solution quickly.
Correct diagnosis and repair
When water ingress or egress is apparent, the resulting damage to the surroundings can be immeasurable. Health and Safety implications, financial losses for delays in production and fines for contamination are the usual reasons why we receive a call to find a solution.
In some cases, products must comply with specific regulations and Koster can develop materials to satisfy these requirements in their laboratories in Germany.
Where water pressure is so high or the ingress cannot be defined or identified, water management systems can be installed to control the water flow and to prevent damage and disruption to services. 
Waterproofing can be frustrating, often requiring an element of trial and error. However, to limit this stage, by being able to draw upon a wealth of knowledge and experience will save time and money. Our track record of successfully stopping water ingress in situations which were considered near impossible gives St Astier confidence to undertake all manner of remedial works.