St Astier is able to provide a wide range of cost effective remedial mini piling solutions for even the most difficult site conditions.
Specialising in mini pile solutions where access and safety concerns associated with deep excavation is a problem, we have a ton of experience in dealing with damage due to tree roots, structural movement, building subsidence, retaining wall reinforcement, the rapid formation of foundations for small extensions, and overcoming issues where drains and sewers are within the curtilage of the building line. Our underpinning services see us dealing with a broad range of clients from local authorities and housing associations to loss adjusters and private home owners.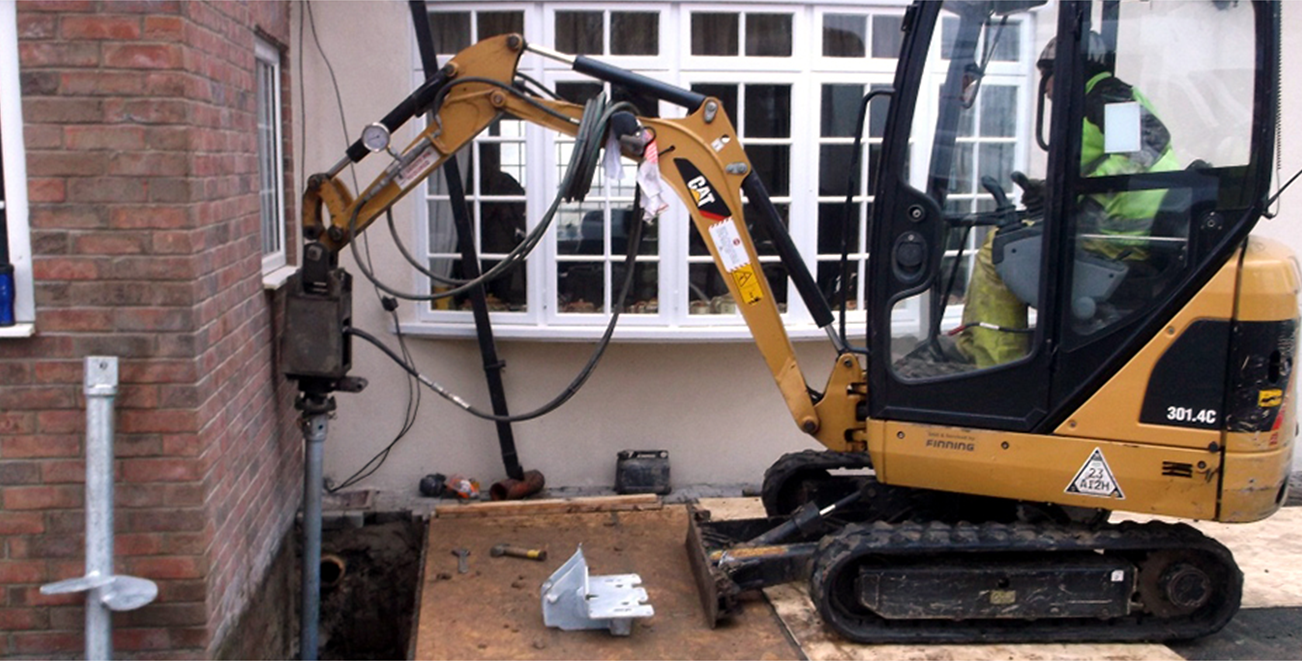 Following a thorough survey diagnosis, we have the capacity to offer a range of remedial underpinning solutions utilising a combination of helical pile and masonry reinforcement technology to stabilise and restore the integrity of structures. The versatility of the system allows it to be used where traditional underpinning would be too expensive and disruptive or where access isn't possible for larger mini piling systems.