Structural Timber Restoration.
We base our Structural Timber Repair strategies on thorough survey diagnosis, ensuring that the loss of original or historic fabric is minimised and that the least visible methods of repair are prioritised.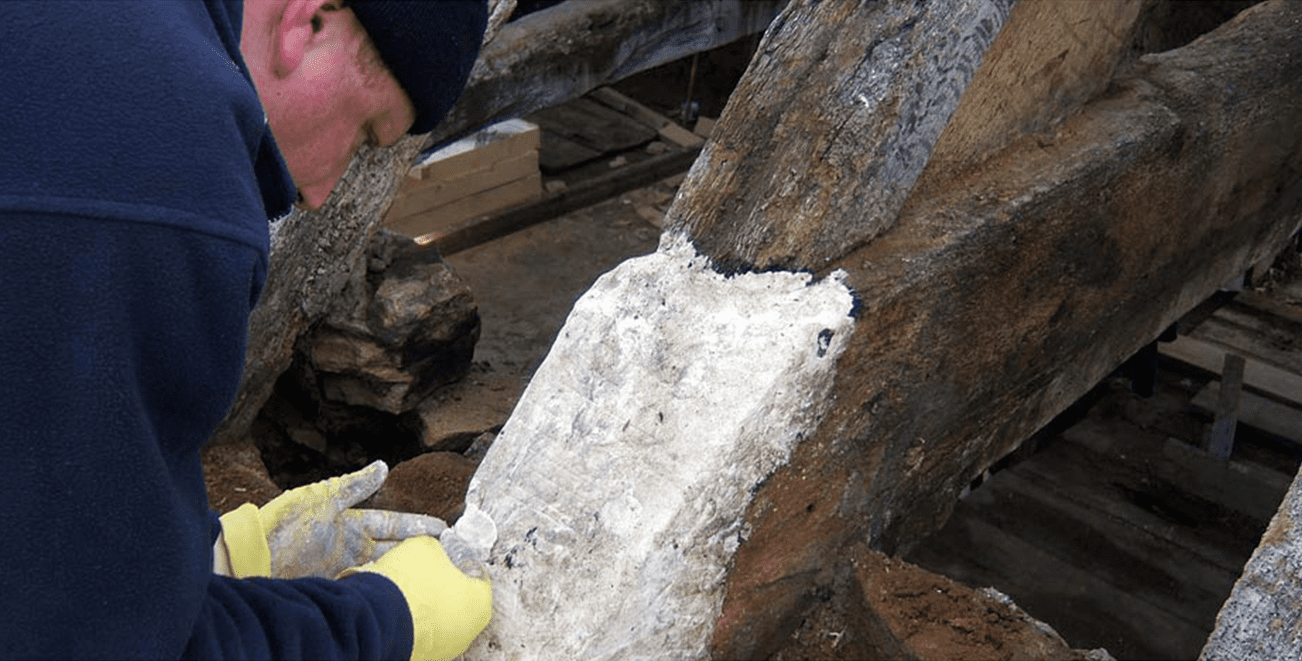 St Astier offer a number of specialist timber repair and timber preservation methodologies to deal with instances where timber no longer has sufficient strength for its current purpose or a newly proposed use. Damage to Timber may be caused by a number of factors, ranging from prolonged exposure to damp, adverse weather conditions or insect attack. From replacement with spliced timber, composite resin repair incorporating reinforcement we can reinstate the load bearing capacity of structural timber whilst maintaining a consistent appearance.