After working our way through Lindisfarne Castle, St Astier are moving on to another mammoth task: The restoration of Ford Castle. The same core group of skilled operatives will take their stone masonry, lime plastering, and lime pointing to the historic Grade I listed building in an effort to restore it to its former glory.
The History of the Castle
Built upon the Heron family's 11th century mansion, Ford Castle is a medieval fortification buried in the countryside of Northumberland. The castle proper, originally built in 1287, has had an interesting and turbulent timeline of events.
Built for border defence against the Scots, the castle was subsequently attacked and devastated by Scottish forces in the late 14th century. However, the most famous siege of the castle was in the early 16th century in which King James IV invaded.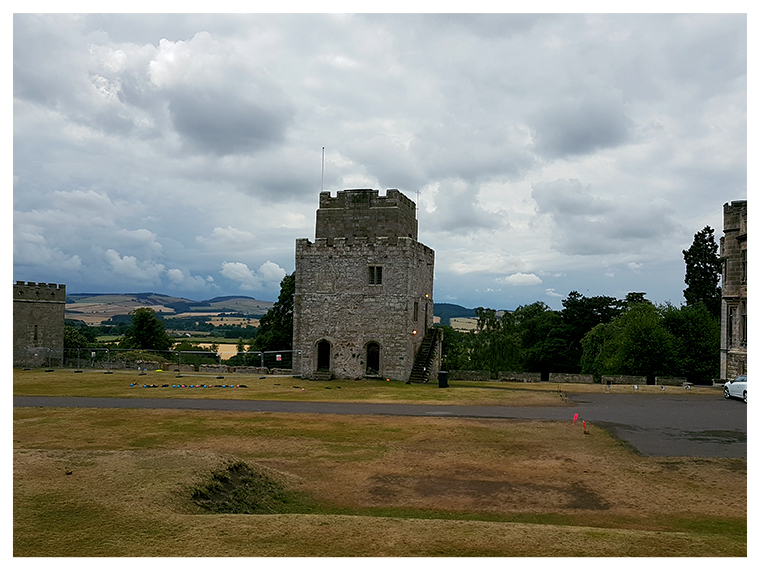 The castle first went under reconstruction at the end of the 18th century. Further changes were carried out in the 1880's in which the village surrounding the castle was also redesigned.
The current owners of the castle, the Lord Joicey family, purchased the ancient building and surrounding village in 1907, and eventually transformed the castle into a residential centre for young people in 1956. The castle has that same purpose to this day.
What St Astier is doing at Ford Castle
St Astier is carrying out stone replacement, lime pointing and internal lime plastering to the main castle and ancillary buildings. The works have to be carefully coordinated to enable the facility to continue to operate as an education centre. The project is expected to take 14 months to complete.