Northumberland House is a commercial building containing both shops and offices in the centre of Newcastle. Our works comprised of the external concrete repairs and the application of an anti-carbonation coating to the exposed aggregate cladding panels.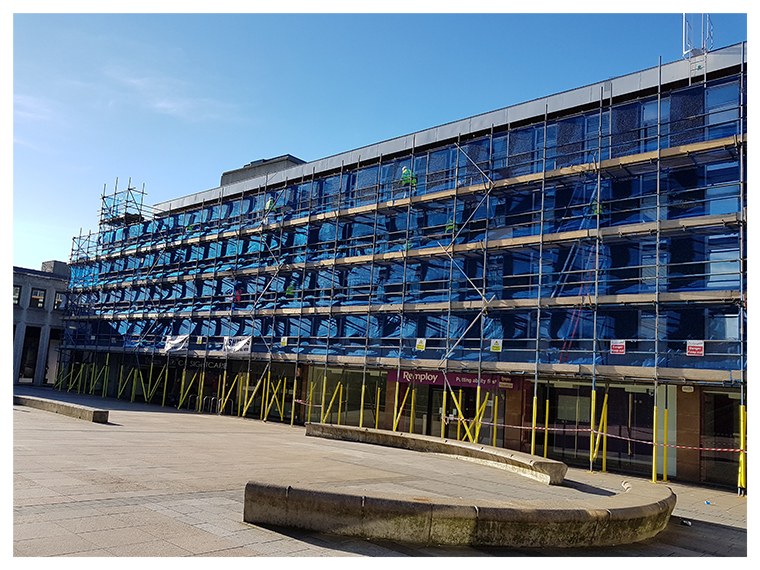 We had previously been appointed to carry out a hammer test of the cladding panels and the removal of loose material to ensure the area was made safe. Low cover to the steel reinforcement and porous material between the whinstone chippings resulted in carbonation attack occurring.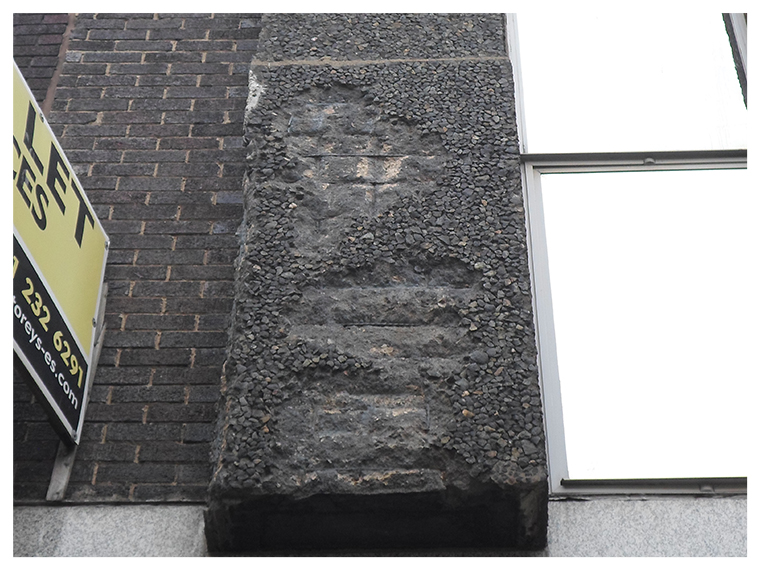 Several trials were undertaken using varying materials to determine the most effective and practical solution.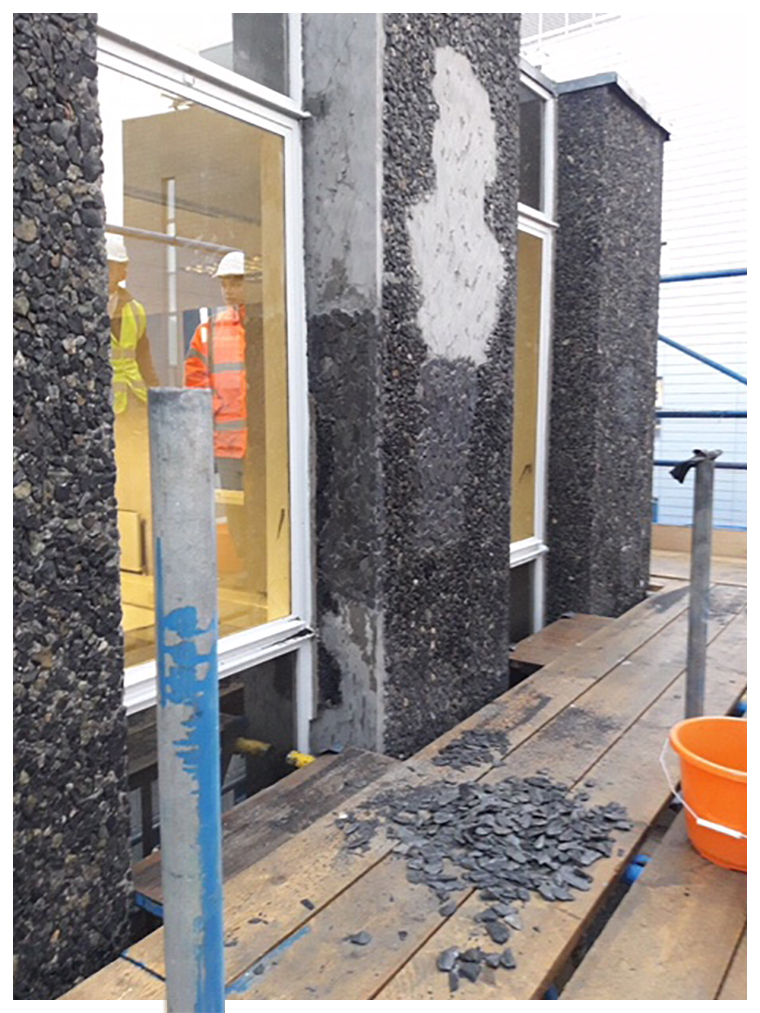 The cleaning and treatment of the exposed reinforcing bars was carried out before the irregular surface was re-levelled and arrases reformed using a polymer modified high build repair mortar.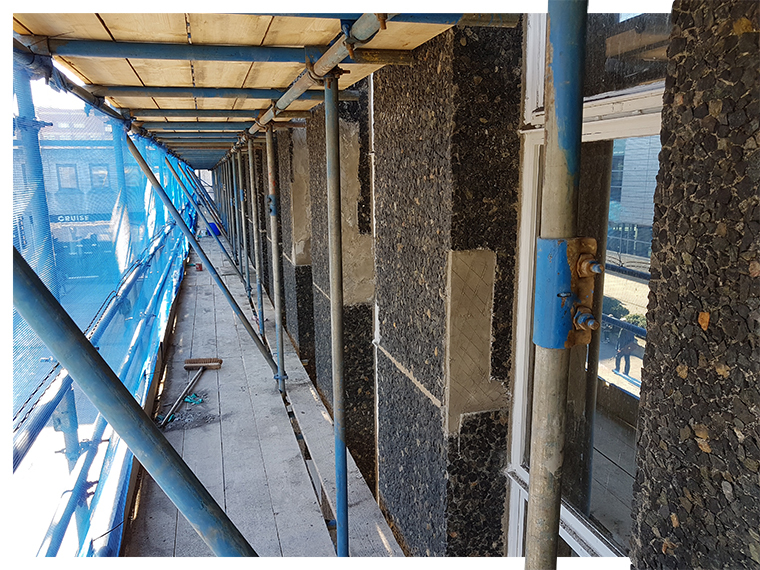 An epoxy adhesive was applied to the concrete surface before grey slate was placed to replicate the exposed aggregate finish of the cladding panels.
A fine emery was cast into the joints between the slate chippings to match the appearance of the original mortar used.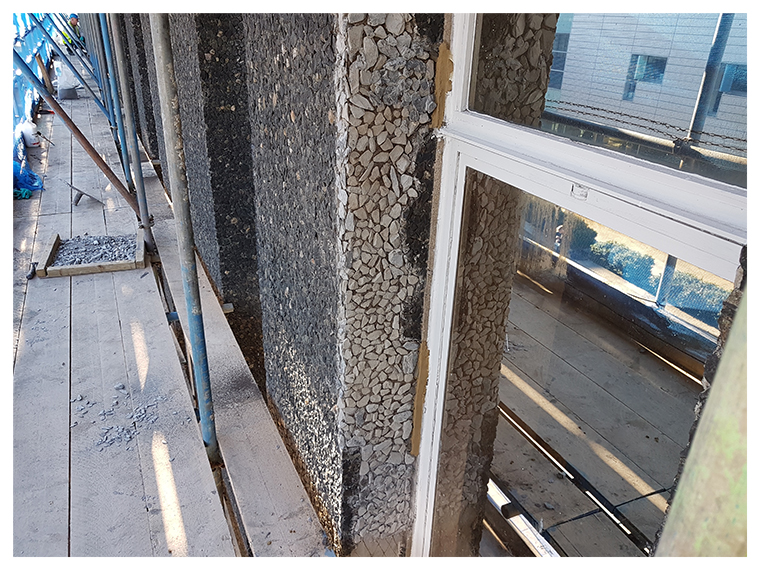 Following the completion of repairs, a clear anti-carbonation coating was applied to all concrete cladding panels.