A number of disused archway units, a short distance from Newcastle's central station, have been converted into shops and office facilities. The old concrete slabs were in poor condition and were deemed unsuitable for their new purpose. Using a self levelling pumped concrete, we were able to provide the units with a brand new floor that was ready for foot traffic within six hours. Pumped screeds are a fast and incredibly cost effective solution when compared with the alternative of breaking out and replacing an existing worn or damaged concrete floor.
As a first step the old concrete slabs were prepared using a Blastrak Captive Beading System. The process is dust free and allows others to continue to work in the vacinity.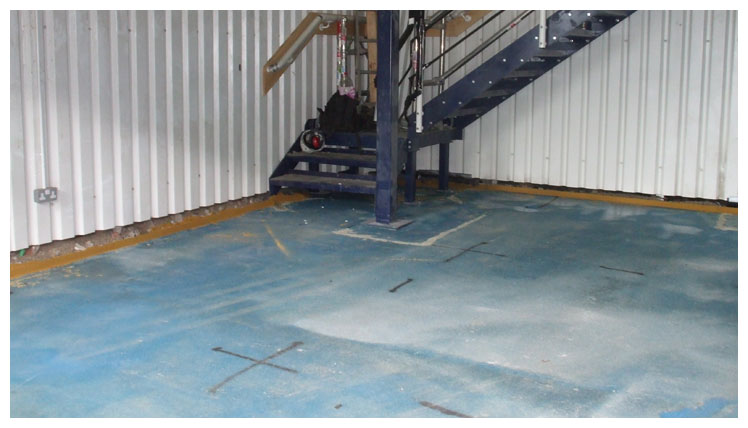 A concrete floor prepared by the Blastrak Captive Cleaning system.
After the application of a damp proof membrane the floor slabs were then overlaid with Fosroc Cemtop GP30 – a pumped self levelling screed with rapid hardening and curing properties which allows speedy access for foot traffic and overlaying with carpets, tiles, etc.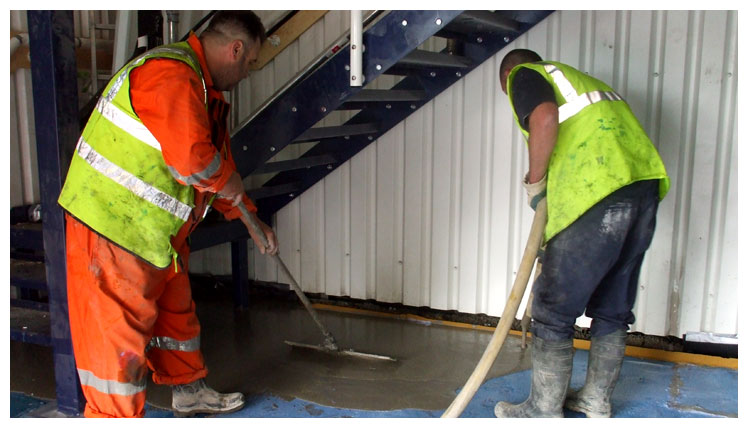 Screed is pumped directly onto the existing floor, and is spread by operatives.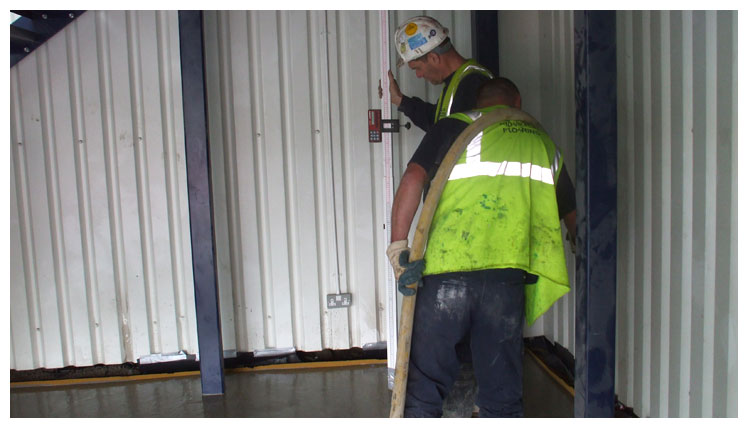 A laser level is used to ensure that the finished screed will be at the correct height. The floor was 50mm out of level across its width and the screed increased the overall height by only 10mm.
The result is a hard wearing super flat floor.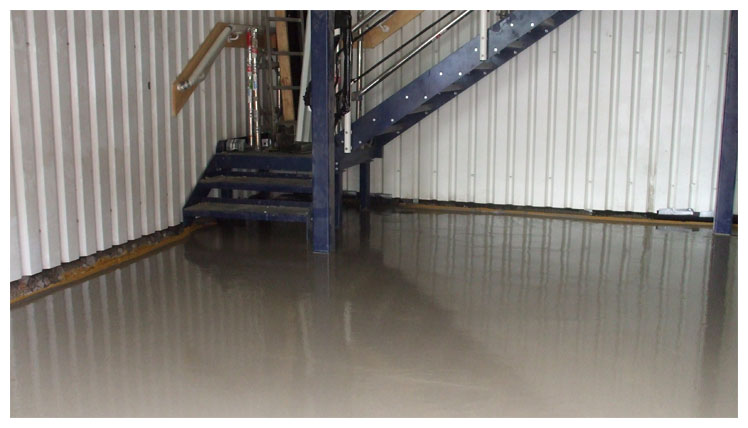 A Level, hard wearing floor which will be ready for foot traffic in 6 hours.