The famous Sunderland Empire Terpsichore, the Greek Muse which depicts the delights of dance and choral song, met with a tragedy when she was struck by lightning in January 2016. She was left hanging upside down, ironically suspended by the lightning conductor.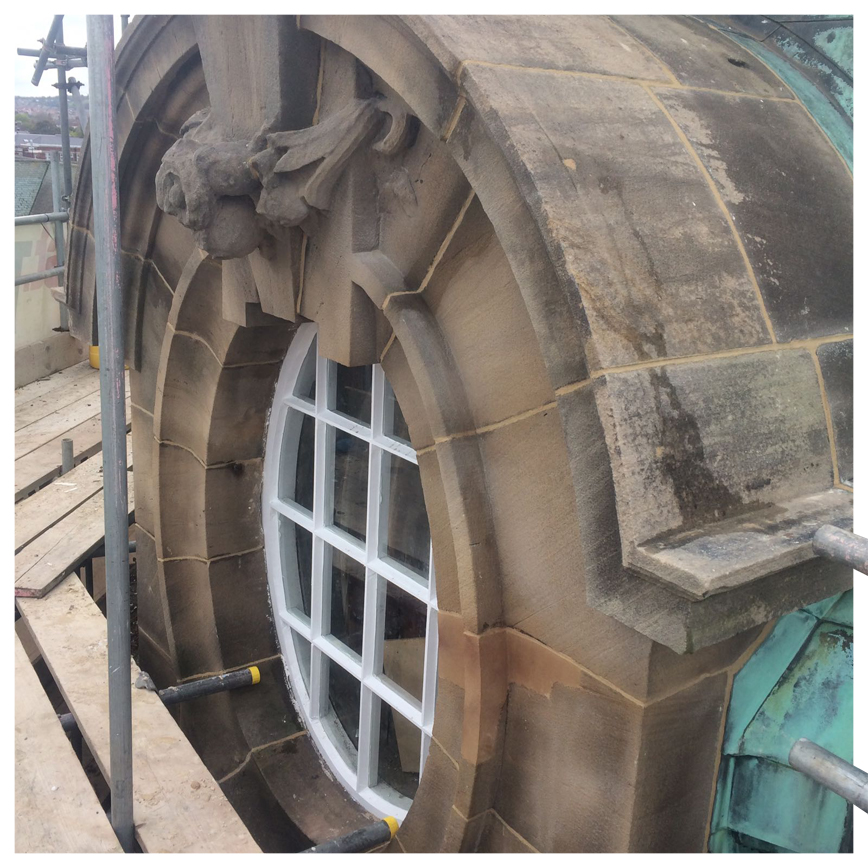 Extensive restoration works have been carried out to the entire façade, roof, and colonnade in advance of the return of the statue. The works included the full repoint and repair of the stonework using lime based materials.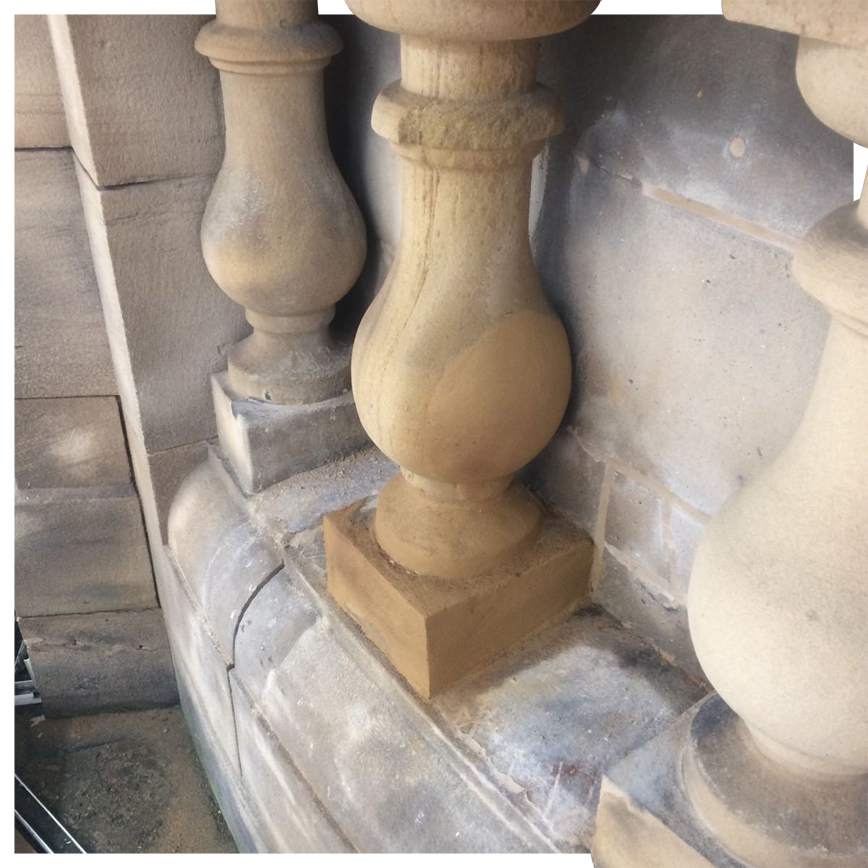 In addition, many of the balusters have been repaired and re-secured.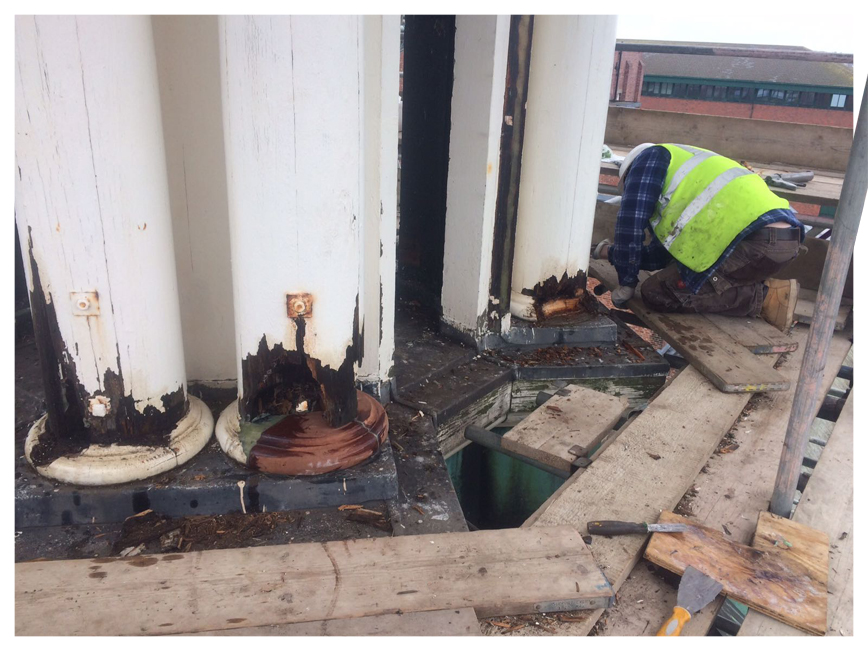 An intrusive investigation revealed extensive timber decay to the colonnade. The repairs were carried out using a combination of resins and natural hardwood.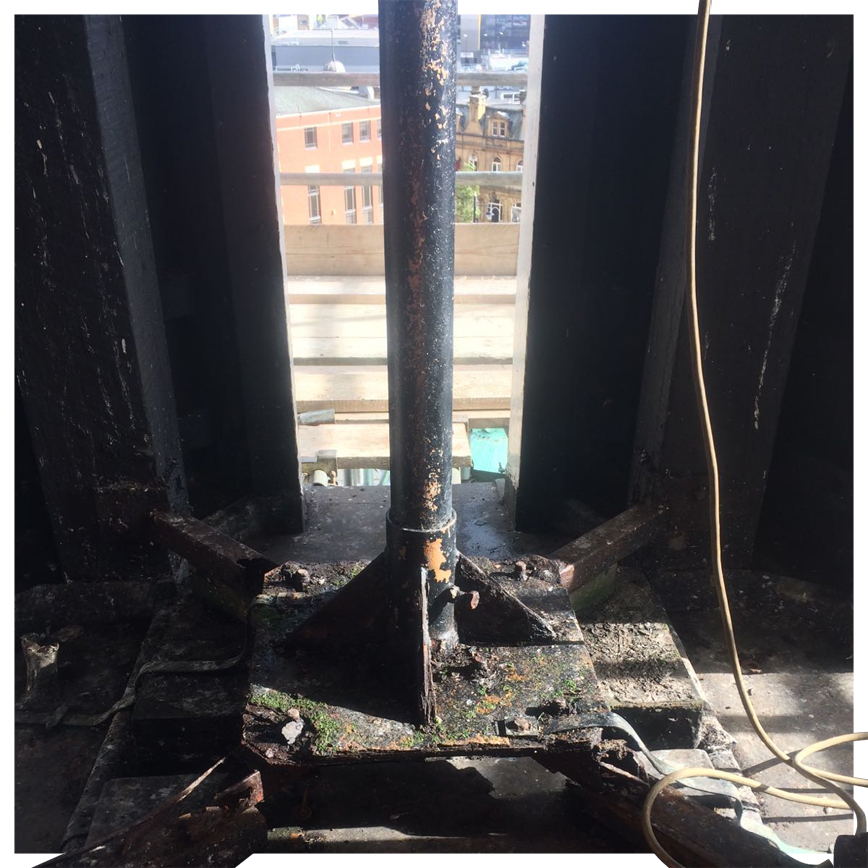 The structural steel frame was severely corroded, and had to be cut into sections to be lowered to the ground. The replacement steel frame was then re-fixed in sections and bolted to the timber sub-frame.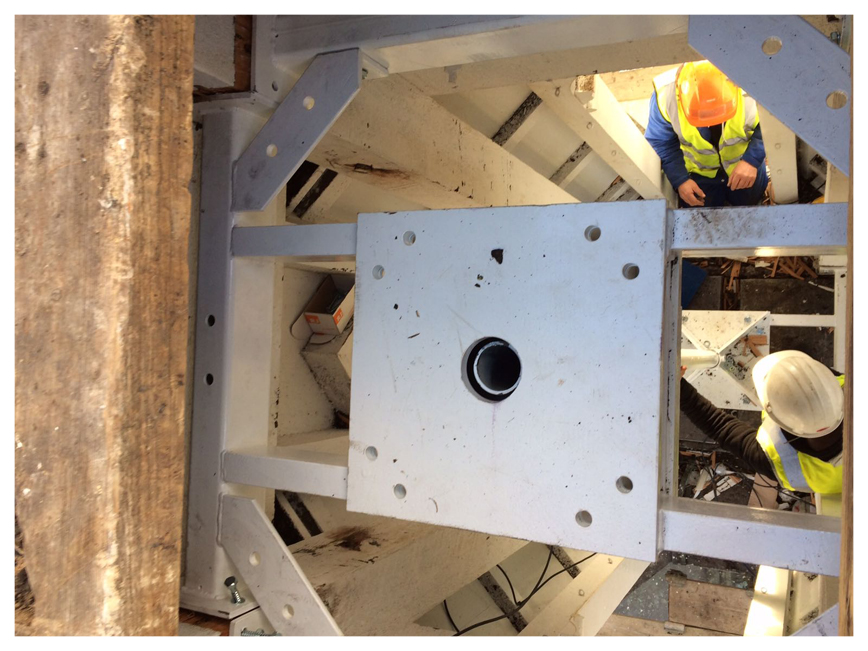 The new stainless steel frame was painted to marine grade class C5 and the central support tube was over 5m long.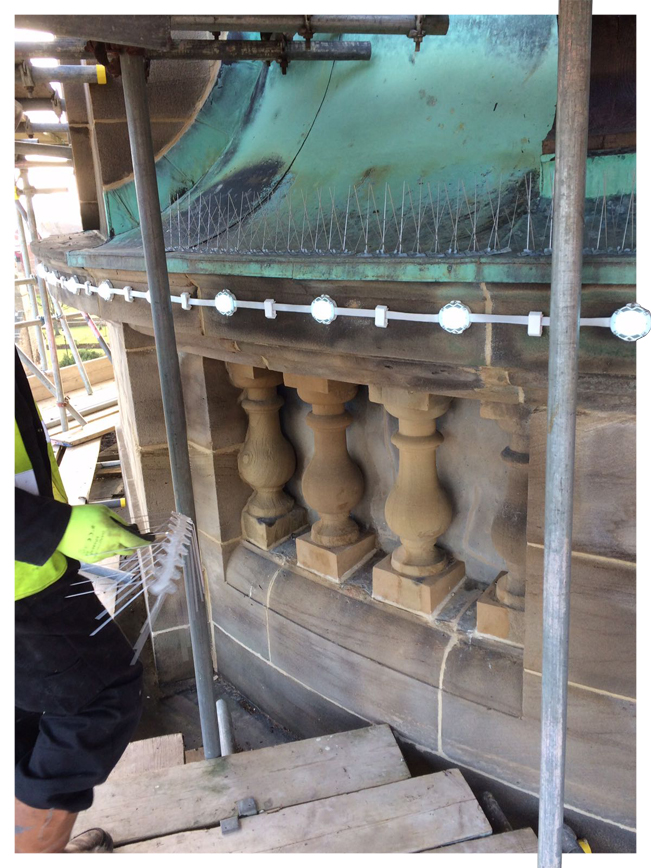 The refurbishment to the theatre extended to essential repairs to the copper dome, windows, and the installation of a bird repellent system. A fully computer controlled mood lighting system was also installed.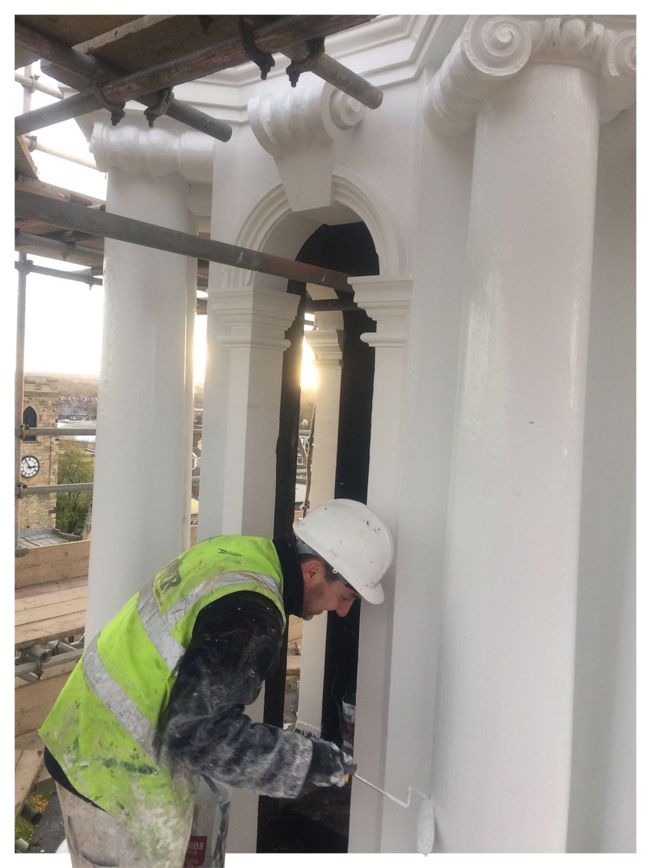 The full redecoration of the timber structural colonnade and the cleaning of the stonework, using the DOFF system, enhanced the overall appearance in anticipation of re-fixing the refurbished statue.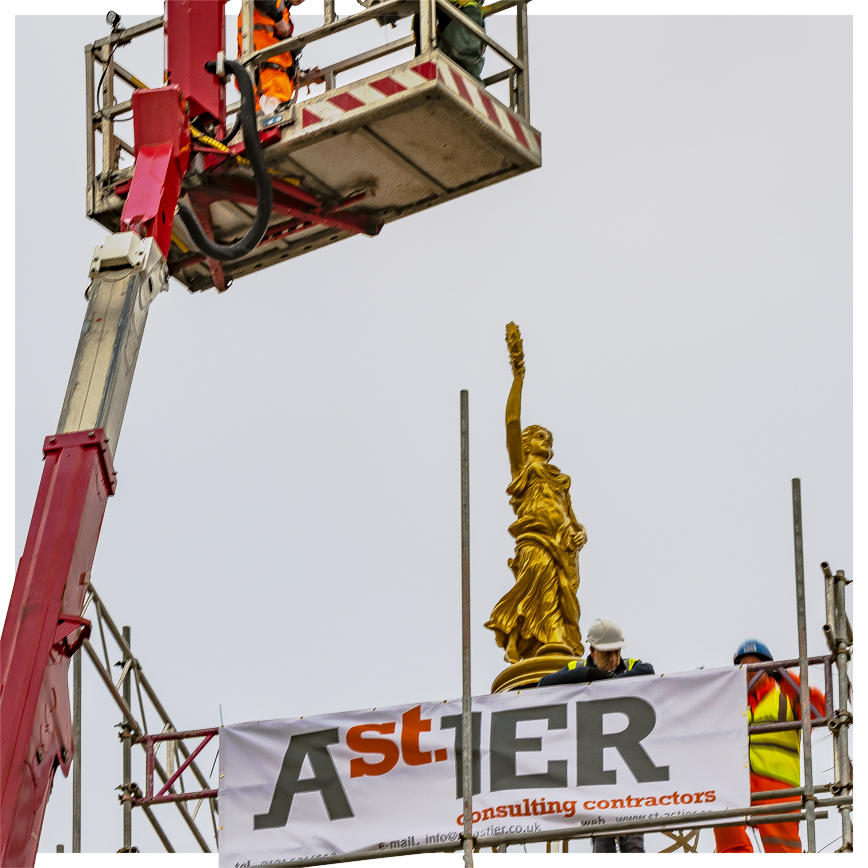 The Terpsichore was finally lifted back into position after several weeks of careful planning and weather monitoring. The statue was skillfully guided onto the central support tube with millimetres to spare using a 60m crane and hoist. The lifting operation took only 45 minutes to complete.