As part of our on-going relationship with Carillion, Sean started in September as a level 2 apprentice bricklayer. Although he was quite shy initially, he has really come out of his shell and asks quite searching questions about the wide ranging services we offer. The site lads seem to relish the opportunity to mentor him, explaining important aspects of the various specialist activities we provide.
It's refreshing to find a young lad who wants to learn and apply themselves and Sean certainly fits into that category. As well as developing his brick-laying skills, Sean has worked on some really interesting projects carrying structural concrete repairs, stonework repairs and mini piling.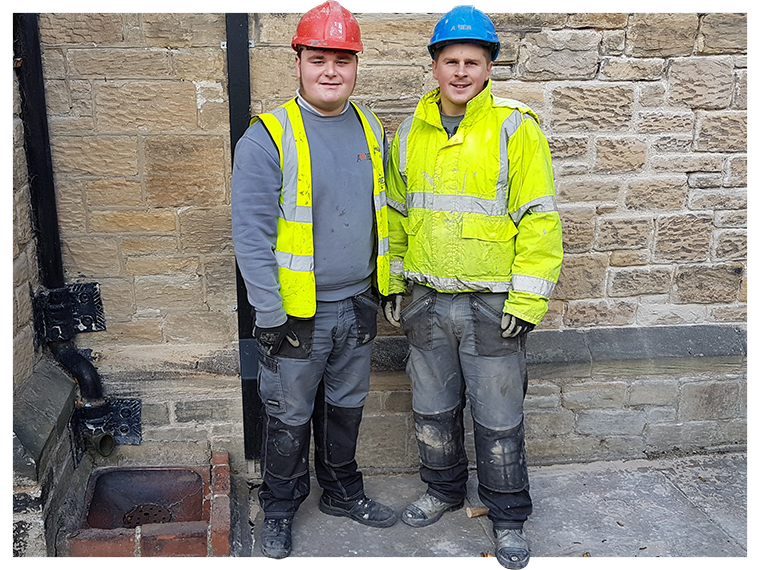 As part of his development, Sean has been working with Foreman Liam Gill. Liam started in 2007 as an 18 year old brick-laying apprentice and has since developed to become a shining example of how the apprentice scheme can benefit both individual and company.
Now the scheme comes full circle as Liam takes on the role of mentor.