Built in 1092, this motte and bailey castle stood proudly and signified William II winning Westmorland back from the Scots. Around 1170, the square stone keep known as Caesar's Tower was built, located in the inner bailey of the castle. In the 17th Century, Lady Anne Clifford restored the keep. The castle is now a Grade 1 listed building and the tower a scheduled Ancient Monument.
Over the past few decades the keep has suffered from movement, causing distress to the structural fabric of the building. Remedial works were carried out in 2006 in an attempt to rectify this, including the installation of Cintec-type anchors and associated wall ties. Unfortunately, despite the repair and stabilisation work, the movement is ongoing. St Astier was brought in to put right the failed works; these rectifications were carried out over two phases.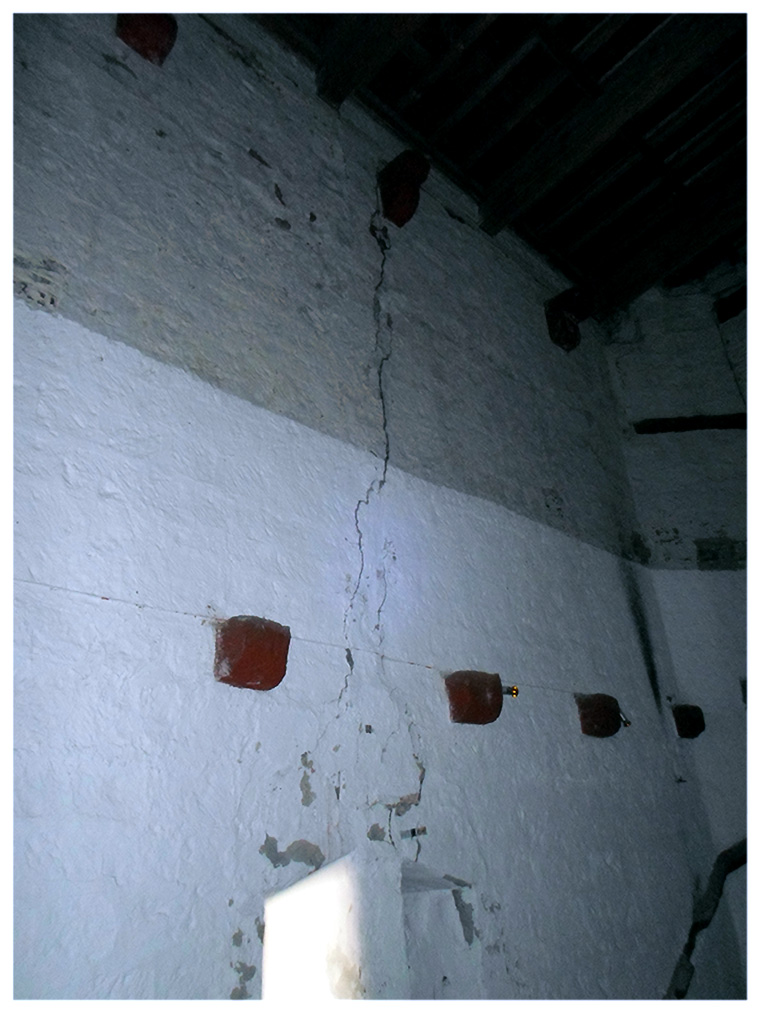 PHASE ONE
The first phase of works, carried out in 2012, consisted of tackling the most pressing issues. This included correcting the failed works and making the tower safer and more stable.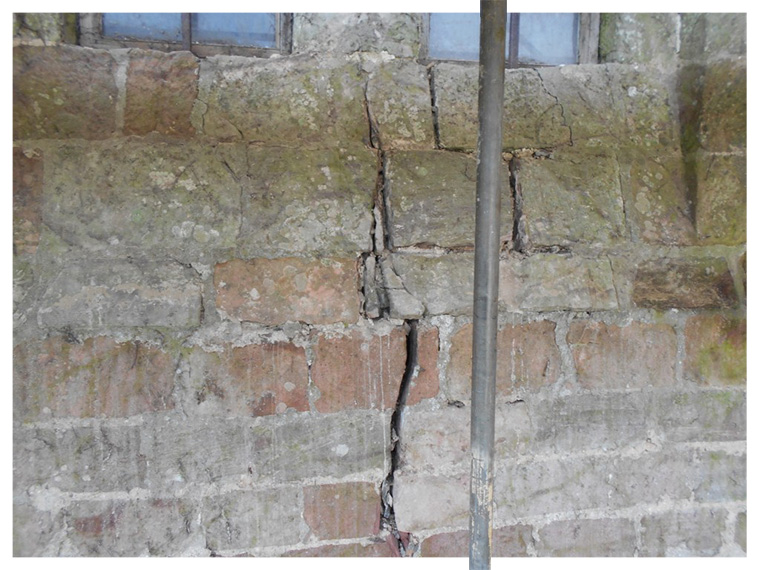 The first task was to insert flexible bed reinforcement around the 4th floor level, to continue the 2006 Cintec anchors around the building, and into the corners of the four staircase towers. Following this, the next step was to install remedial wall ties to help spread shear forces in the south wall. The bulging area in the south wall was then repaired, remains of the dead creeper at the east external wall and the northeast tower were removed, and repointing was carried out on any significant damage. Lastly, assistance in excavating trial pits was carried out under archaeological supervision.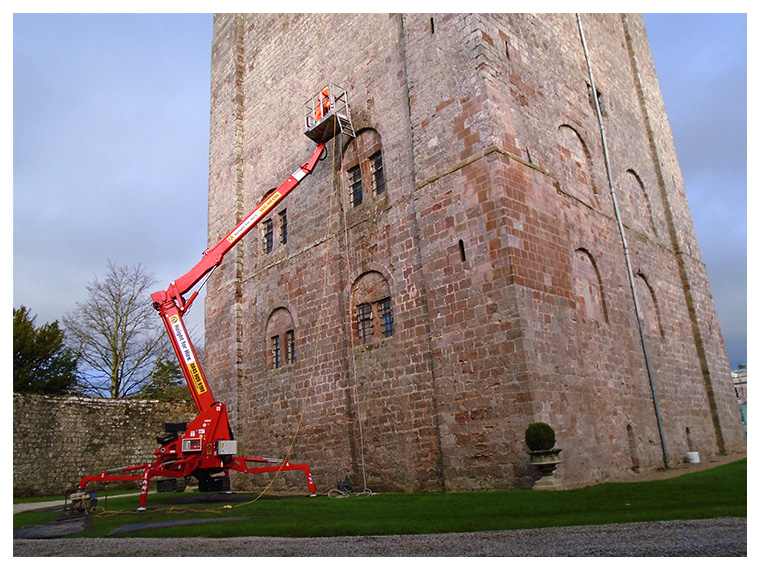 PHASE TWO
The second phase was undertaken in 2018, and consisted of the remaining stabilisation works and aesthetic improvements to damaged areas.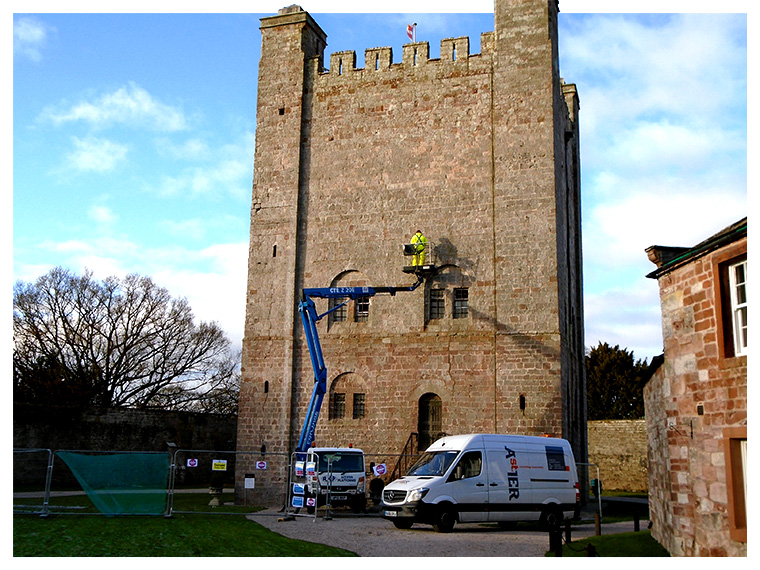 Firstly, bed reinforcement was installed at the external east and west wall and southeast tower and wall ties were installed to put to rest the remaining issues caused by the failed works. Pointing of cracks was carried out at the external face of the northeast wall, and first and second floor internal walls. Cracked outer stone lintels were repaired, alongside damaged internal stonework at the first and second floor southwest stair tower. Repairs to timberwork at the tower turrets were carried out next, followed by improvements to lead gutters on the corner turrets. An investigation of existing surface water drainage, which included the replacement and cleaning or repairs to the downpipe, was undertaken. Finally, a further trial pit was excavated and backfilled to expose the internal foundation of the keep.