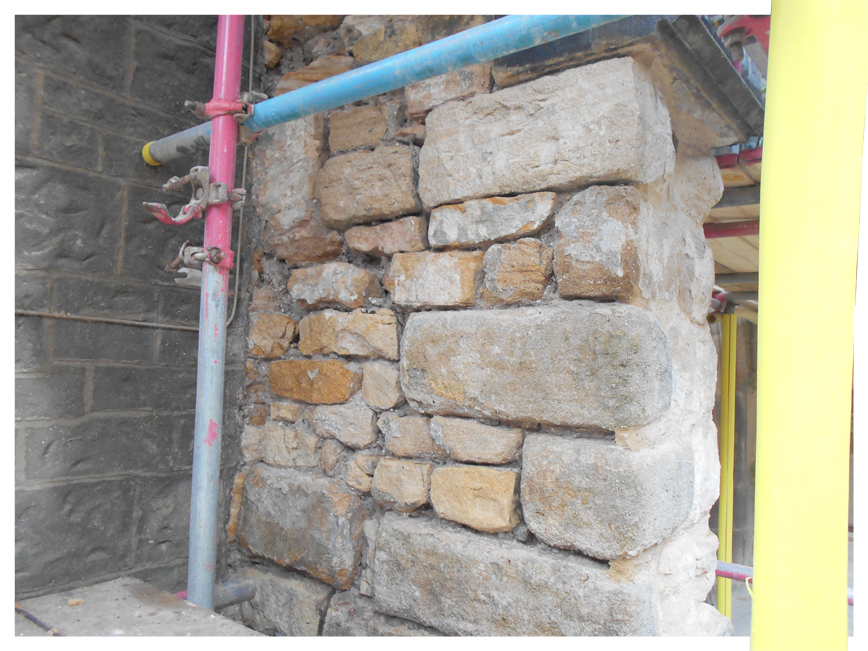 Dampness in stone buildings is very common due to the use of cement mortars for repointing. Hard cement mortars also cause delamination to the stone.
The only real solution to overcome both of these conditions is to remove the cement mortar and to repoint the stone with natural hydraulic lime mortar.
St Astier carefully removed the cement pointing using hand tools to an average depth of 30mm, exposing the original lime mortar.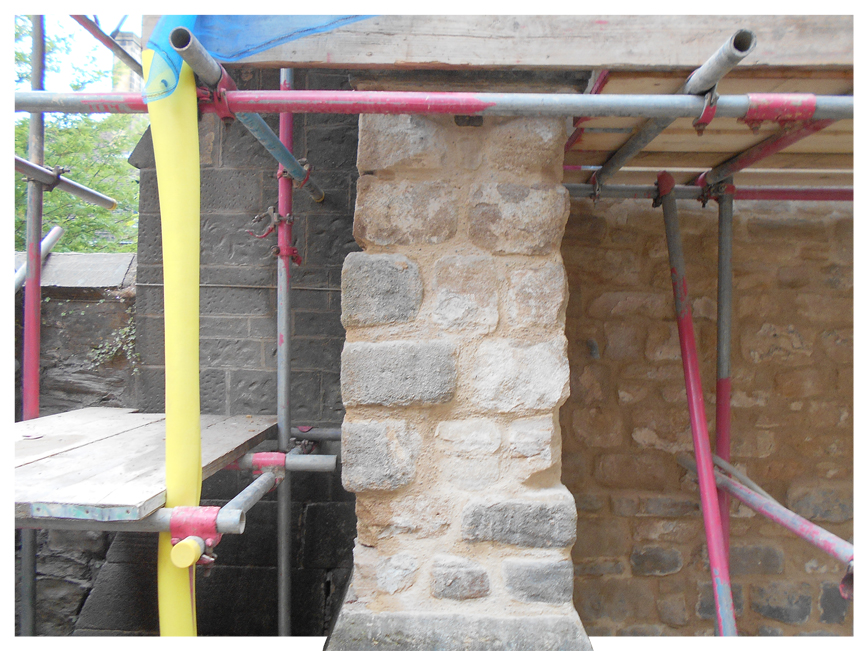 Joints were flushed out and pre-dampened prior to repointing.
Using a Natural Hydraulic Lime mortar mixed with blended soft and coarse sand, the joints were filled and compacted.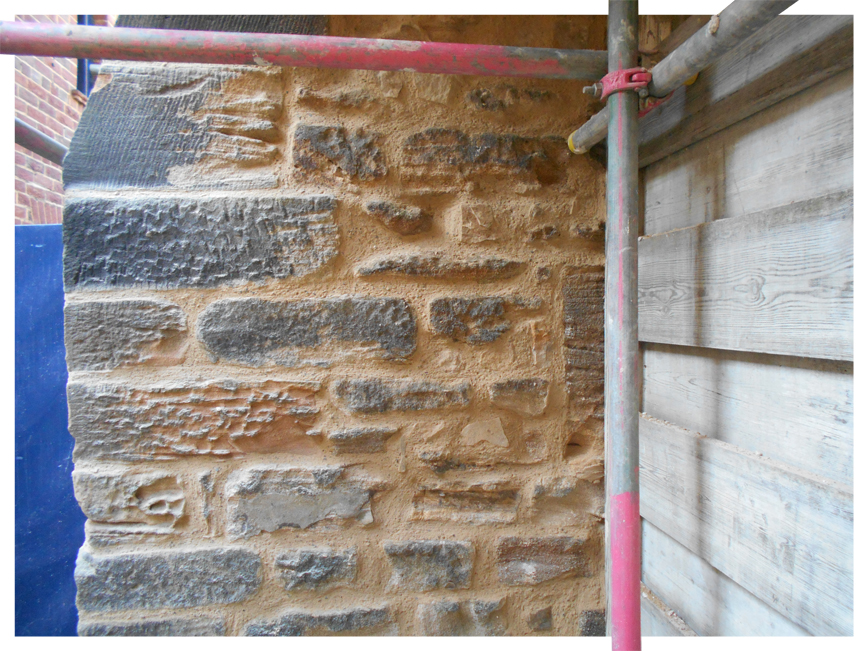 Following the initial set, the joints were brushed back to encourage carbonation, and to reveal and enhance the appearance of the stonework.
A strict regime for curing was adopted by spraying water and protecting the fresh mortar with hessian and polythene sheeting, thus preventing the mortar from drying out too quickly.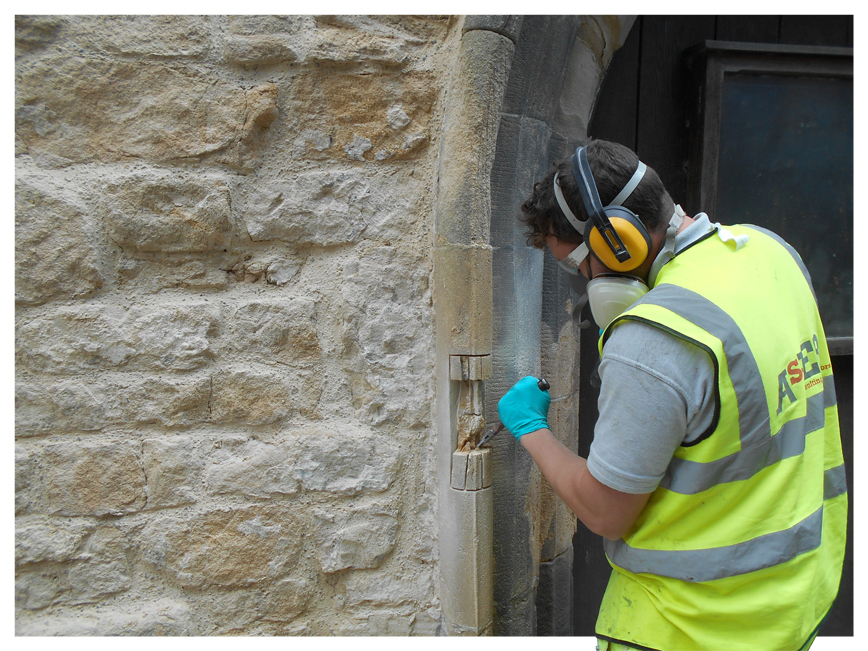 We were also asked to carry out repairs to defective areas of stone to the door surround due to delamination and erosion of the existing stone.  These repairs were removed and prepared using hand tools and restored in stages with a lime based mortar as the repair mix.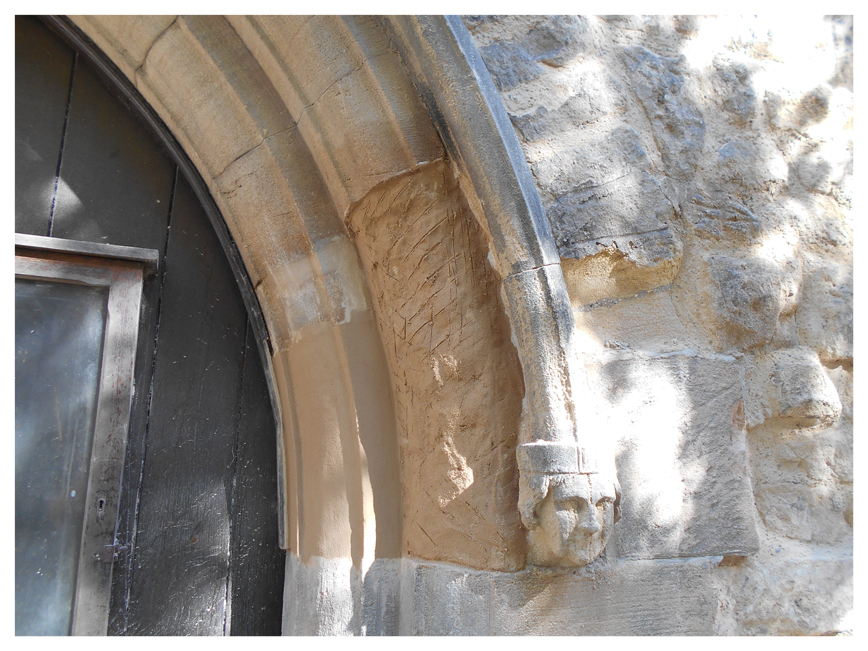 Repair works to the doorway hood moulding in progress show the broken out area of stone ready for the application of the repair mortar to match the original profile. Natural pigments are added to replicate the existing colour of the stone.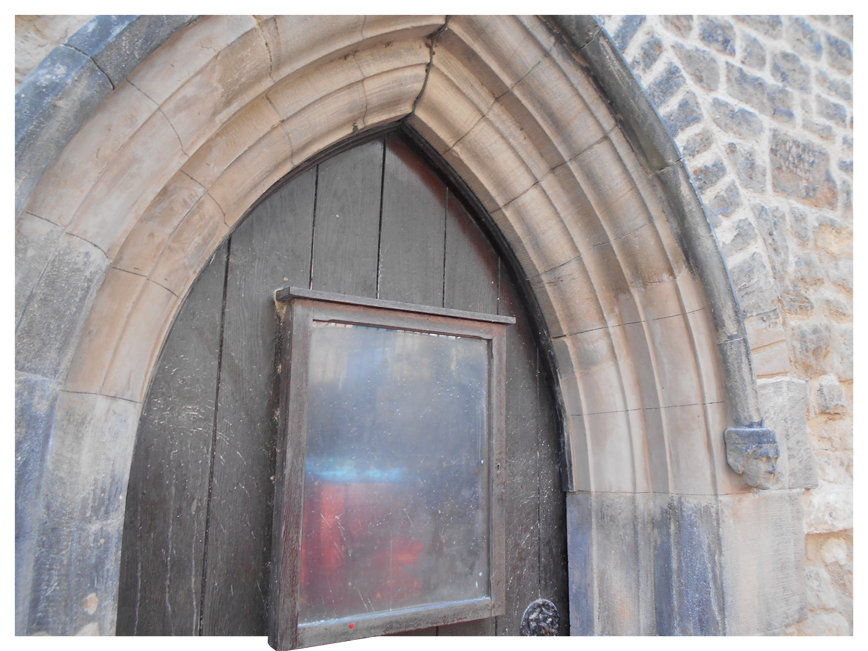 The completed repairs to the door hood moulding shows how the profile and colour can be reproduced using restoration mortar.